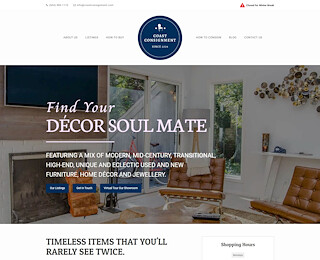 A Brief Guide To Home Downsizing In Vancouver
So you are feeling choked due to the large apartment you are living in (containing many unwanted items that you could quickly sell). For this reason, you have decided that home downsizing in Vancouver is the way forward. Whether you intend to move from large luxury estate to a smaller apartment or you are moving in with your wife/husband downsizing is feasible. Moving from a big home full of many items to a more modest property can be a tricky endeavor. While it may seem easy (after all you are just changing spaces, or you just want to sell off your extra items), home downsizing in Vancouver is a difficult plan. Here is a guide that answers any questions you may have thus making this transition smooth.
When Should You Downsize?
According to studies, most people who decide to downsize do so before they are 65 years of age. This age bracket may seem young, but do not forget that moving your home is one of the life experiences that bring you the most stress. This is why you would want to downsize when you are fit and capable. If you have lived on your family property where you raised your kids for decades, it can be a very emotional period. Choosing to downsize sooner rather than much later in life could save you the stress and other downsides that moving your home brings.
Where Should You Move To?
A practical way to downsize involves selling up and moving to a more affordable area where prices for homes are lower. Relocating to the area may appeal but, getting around can become problematic primarily if you are advanced in years, so you need to make sure there are reliable transportation options. Consider your proximity to the shops, doctor, and entertainment or sporting options. As time passes, you will want to make sure that you have easy access to the local amenities.
Adopt a Practical Mindset Regarding What You Will Be Needing
When you look at the items, you want to dispose of be practical. If you are moving into a flat, you won't be needing a lawn mower or ladder. If you are moving out of a three-bed home to a single-bedroom flat, you will have to sell off the extra beds, sheets, mattresses, and wardrobe contents as well as cabinets you will be doing away with.
How Do You Get Rid of Your Extra Stuff and Furniture? Should You Sell, Donate or Dump Them?
Moving out of a bigger home to a smaller apartment means parting with many possessions. Measure the items and decide what you have space for in your new house. Then decide what will happen with the other things. There are a few options. You could give out the furniture to your kids, relatives or friends. If you think you can fit more in your new apartment, putting some items in storage for the short-term should work. You can sell, recycle or donate these items, but do not dump them in your wheelie bin. There are many online stores where you can sell these items.
Downsizing In Vancouver
Consignment Canada
6049801110
171 Pemberton Avenue, North Vancouver, BC V7P 2R4
View Larger Map